Some students of Chaumes High school went to Poland from March 12th to March 16th.
Classes that left are the scientific Terminale so Terminale 3 and 4 with four teachers : Mr. Terrien, Ms. Beis, De Joie and Rameau.
The journey lasted 5 days. They used a coach to go to Paris then they took the plane from Paris to Cracow and next they took the coach again to go to the hotel. They visited the city of Cracow, a salt mine and the concentration camp of Auswitch-Birkenaw. The scientific Terminale slept in a youth hotel where in the evening they ate soup with pastas in it, potatoes every day, meal and for  lunch they had sandwiches. We asked Thibaud Lasne, a student who participated in the travel, some questions…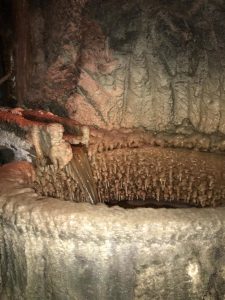 Did you have some problems?
« We stole our suitcase at the hotel, when we arrived at the airport we had too many suitcases so we paid a taxi to bring back the suitcase that weren't ours at the hotel »
What are your favourite memories?
« It's when we bought some roses for 3 friends »
What visit did you prefer?
« I preferred the salt mine because it was beautiful »
What food did you prefer?
« I preferred soup with pastas in it »
A bad memory?
« Nothing, it's a very good travel! »
Did you buy some presents? For whom?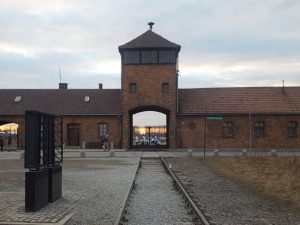 « Yes for my family and my little sister »
To finish, was it a nice trip?
« Yes, it was very nice! »
Romane et Alice