Anna Seighers, is the name of an exchange where German students come in France during one week; French people go to Germany as well with the same partner. The excha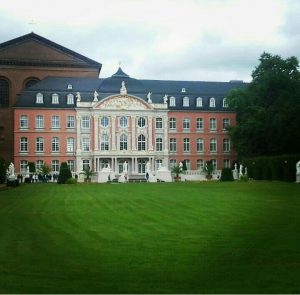 nge has been created in order to improve the language and share culture because the participants live with their partner's family during the week.
   In our school, four French students have been selected to get part of this exchange. We stayed in touch and asked some questions to our partners for this article. Paula is a 16 year-old-German, she thinks that this exchange was very interesting. She has already made another exchange in France (in Brazey en Plaine with her school). During this journey she preferred doing activities with her partner and her friends. However in Germany there is no school in the afternoon as there is in France and they don't eat there. In the end she would like to do this exchange with the same people again.
Then, Mari is another Japanese and German girl who took part in this exchange. She thinks the travel was very interesting and funny. Moreover, she said that she got new friends (German and French), it made her French better and learned new things about France. She finds the best moments were the shopping on the first day and the bowling on Wednesday. Mari had already done another exchange before this one but her partner couldn't come in Germany in return… She agrees with Paula about the differences between the French and German schools:  » in France we eat at school and the school's days end at 5 p.m!!!  » But she thinks that the teachers are different: French teachers are stricter than in Germany. Finally, Meluzina, a French students talked about her trip to Germany. She did a lot of sport like swimming, gymnastic and athletism. With her partner, they went to cinema and then played bowling. The walked around the Rhein and it castles as well. Her partner lives at 90 km from Trier; Meluzina ate Curry Wurst ( Sausage with curry and tomatoes and spaghetti ice cream). She thinks this exchange is worth to discover a new school and a new system, furthemore her family was great and very funny!
   As far as we are concerned in Germany we visited a lot of monument as Porta Nigra in Trier, different villages around this city, castles and vineyards. We also ate many specialities. With our partne
rs, we went to their school (only in the morning…) and after this, we did activities with her like sport, tourism or cook.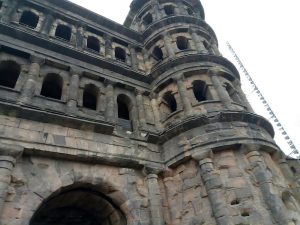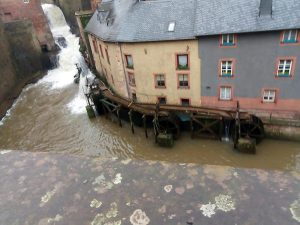 This exchange has improved our German level, has showed how schools in another country are. Moreover, we get new friends today!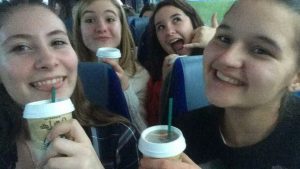 Florence, Céline, Marie (2nd 2)